"You really have spent your entire life in one single country?", fragte mich einst ein amerikanischer Künstler verblüfft. "Well, I have moved within my region several times!", entgegnete ich ihm. :-)))
Mit burgenländischen Wurzeln über mehrere Generationen hinweg darf ich mich sicherlich als waschechte Burgenländerin bezeichnen.  Je länger ich mich – ausschließlich – in meinem Bundesland aufhielt, desto größer wurde meine Neugierde auf all jenes, das mir in der Ferne verborgen blieb. Und so geschah es, dass mich der dritte Flug in meinem Leben – eine Lauda Air-Boeing – nach Australien brachte. Ein Jahr später verbrachte ich ein Auslandsjahr in England und bewarb mich kurz darauf bei der heimischen Fluglinie Austrian Airlines. Seither fliege ich von Kopf bis Fuss in Rot, um viele Länder dieser Erde zu erkunden.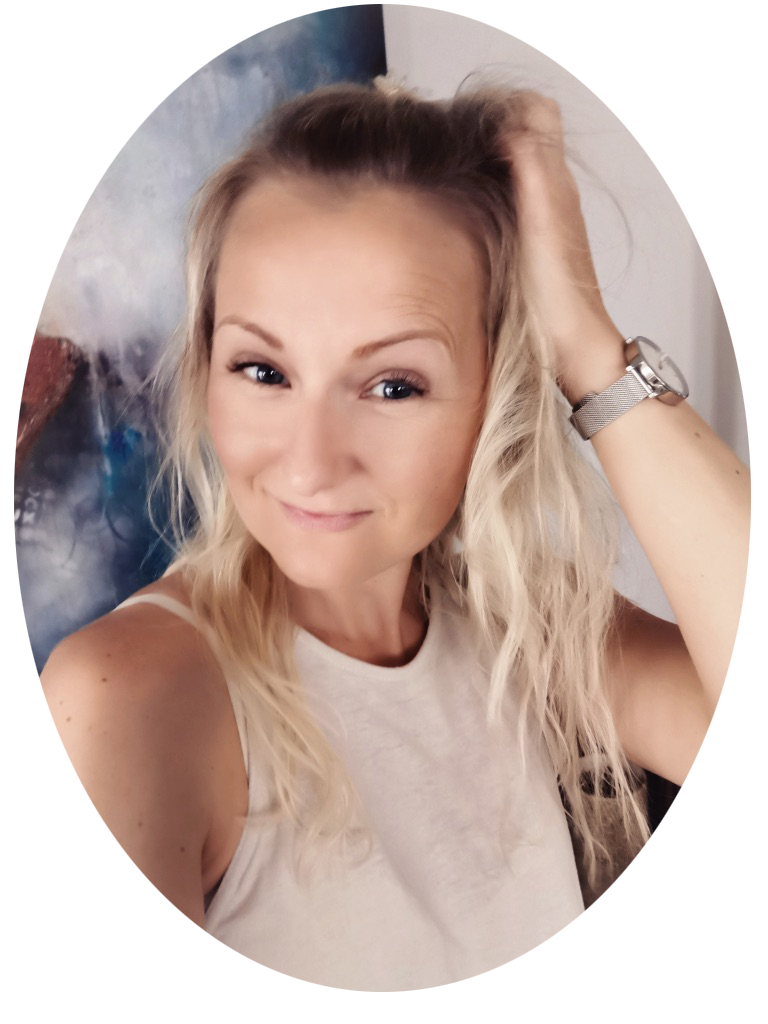 2006 entdeckte ich meine Leidenschaft für Kunst und setzte mich intensiv und autodidaktisch mit den experimentellen Techniken der Malerei auseinander. Es folgten Kursbesuche bei namhaften österreichischen und deutschen KünstlerInnen und ein Studium für Malerei an der Hamburger Akademie. Seit 2011 arbeite ich als Freischaffende Künstlerin mit eigenem Atelier im mittelburgenländischen Lockenhaus.
2018 bis 2021 belegte ich neben der Fliegerei und meiner Selbstständigkeit als Künstlerin den Studiengang "Information, Medien und Kommunikation" an der Fachhochschule Burgenland. In meiner abschließenden Forschungsarbeit habe ich mich mit dem digitalen Kunstgemäldemarketing auseinandergesetzt. Bei Interesse kann ich Ihnen gerne ein Exemplar zukommen lassen.
Zur Malerei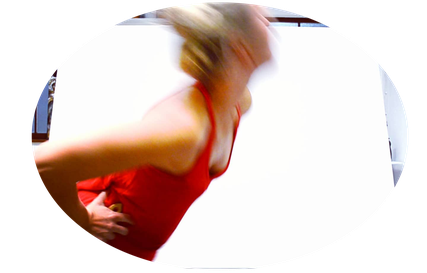 Wenn ich male, löse ich mich von allem, was "sein muss".
Ich löse mich von Gedanken. Es gibt keine Regeln, keine Formate, keine Farben, die ich in jenem Moment bevorzuge. Alles was zählt, ist der Moment zwischen mir und der Leinwand. Frei, aus dem Bauch heraus. Durch simples Tun gerät alles in Fluss. Es gibt keinen Plan. Die Zufälle, die in jenem Moment passieren, sind Spuren und schreiben Geschichte. Zufälle, wie ein Druck, der vor mir am Boden liegt. Sand, von welchem ich mich angezogen fühle. Kaffeesatz, ein Blatt, Farben in allen Konsistenzen oder ein altes Werk von mir, das mir in jenem Moment ins Auge fällt.
Nichts bleibt so, wie es anfangs scheint.
Meine Bilder entstehen häufig durch viele Schichtüberlagerungen. Meist angelegt durch einen Schwamm, seltener durch Pinselstriche. Der Schwamm verleiht meinen Werken Weichheit und Sensibilität. Ich "empfinde" gewisse Bewegungen, die oft Wolkenformationen ähneln. Wolken zählen zu meinem Beruf. Als Flugbegleiterin reise ich in viele Länder dieser Welt. Ich erlebe viele Menschen, viele Kulturen, viel Natur. Ich gewinne Abstand zu den vorgegebenen Trampelpfaden dieser Welt. Es ist, was gerade ist. In meiner Familie, der Malerei und auch in der Ferne.